Convosio Partnering With Sendbat, It's About Time!
Sendbat has finally partnered with a live chat provider named "Chat Support Convosio" to further integrate the relationship between finding new prospects and mass marketing to them. Here at MyDev.com, we say it's about time, and now is here.
The good news is Sendbat and the other mass marketing email platforms just got a whole lot better.
According to an article published by demandgenreport.com on September 23rd, the link between these two systems will enhance B2B relations in the following ways:
· Send email opt-in forms in pre-chat surveys, chat invitations and chat windows;
· Add customers to Sendbat audiences from chat and automatically create contact profiles;
·Use engagement data and chat interaction insights to create more targeted email campaigns;
The team at MyDev couldn't agree more as its sees how live chat growing as a central customer support feature on all business websites.
A quote from the Demand Gen Report states "Businesses increasingly expect software solutions to integrate and deliver more convenient customer experiences," said Szymon Klimczak, CMO at Chat Support, in a statement.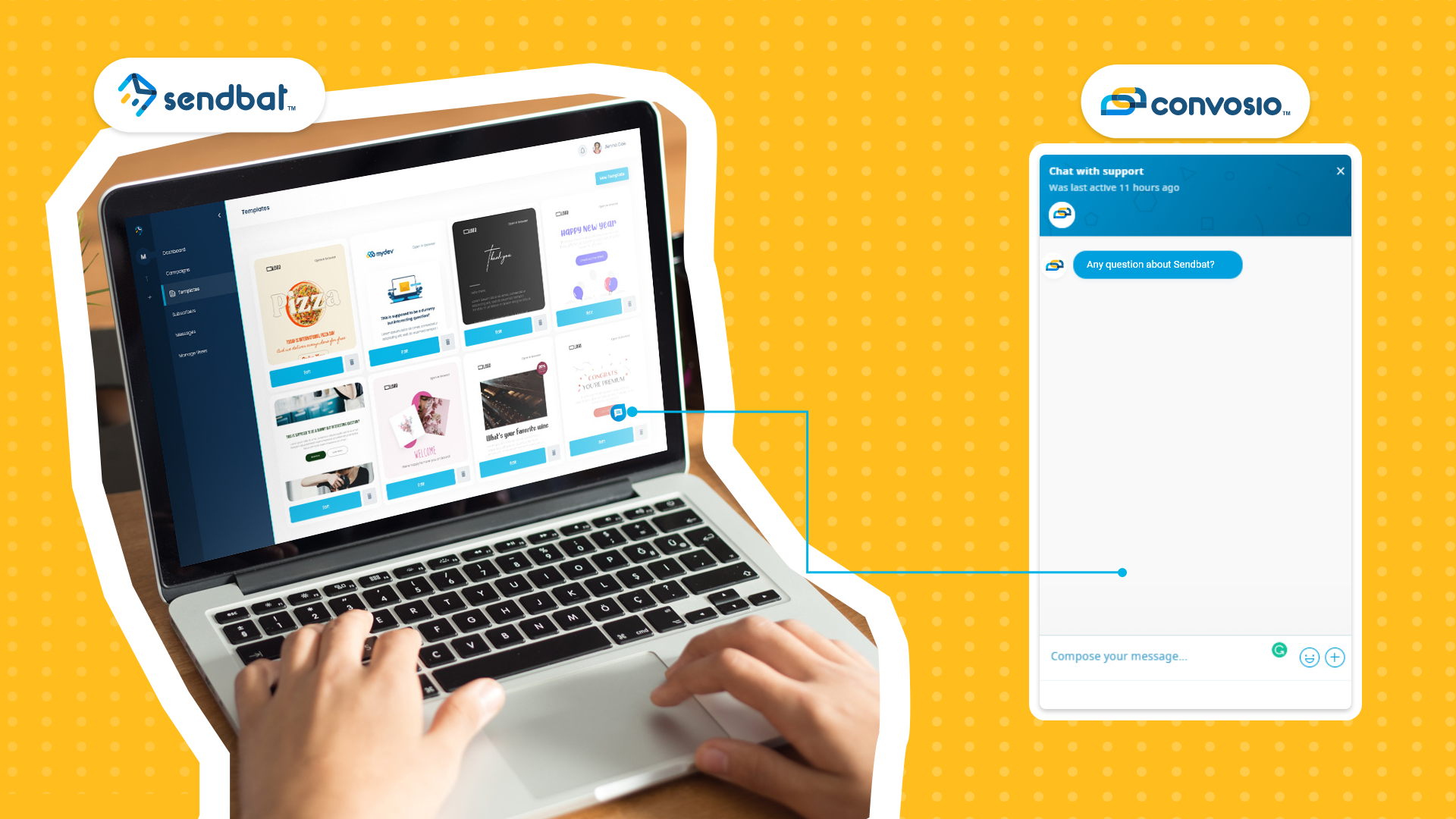 At MyDev.com, users already enjoy the link between its live chat platform, Convosio and its email marketing software, Sendbat. Even, if Convosio wasn't part of the MyDev dashboard of available applications, the support team at Sendbat would work diligently with its clients to connect whatever third party application they enjoy most.
Try Convosio today, its live chat features give customers and prospects alike a wide range of options to communicate with your support team. One can expect at least all the same features offered by LiveChat.com for a lower price. In addition, Convosio is already paired with all other MyDev applications, such as Claritick (ticketing software) and Claritask (project management system).
Sendbat works great as well since users can expect an average open email rate of at least 15%. Of course, the open rate only increases if using Convosio with Sendbat together to add new leads to marketing campaigns. These are benefits your sales team cannot afford to miss!
For questions, please email hello@sendbat.com or call (224)279-1076